Apr 4 2016 15821 1
Soft-drink makers have a new way to pitch their sweet beverages: They contain sugar.
Boylan Bottling Co.'s line of a dozen soda flavors touts "cane sugar" in capital letters on the label. Puck's fountain sodas, available at restaurant chains in Los Angeles and Washington, D.C., say they are made with "bagged sugar from cane."
This week, PepsiCo is rolling out a line of soda the company says is inspired by the original cola formula created by its founder in 1893. Cans list "real sugar" among the ingredients. New television ads to launch next week will feature a sommelier in a leather chair swirling the soft drink in a brandy glass before chugging it. "Refined," he says.
The goal for soda companies is to spritz up fizzling soft-drink sales. The appeal: Sugar is natural.
I still prefer water and wine LOL!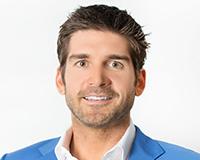 Author:
Rogers Healy
Phone:
000-000-0000
Dated:
April 4th 2016
Views:
901
About Rogers: Rogers Healy, a native Texan, has lived in Dallas for the majority of his life. Before moving to Dal...