Are Open Office Concepts The Wave Of The Future Or The Demise Of Corporate America
Are you a company that's on the cutting edge? Do you want a more collaborative work environment? Then you may consider an "open-office" floor plan.
What is an "open-office" floor plan you ask? It pretty much resembles a cafeteria with workstations. Basically, it is rows of tables where you park yourself to get down to business each day. At some companies you are assigned a workstation at others it is first come first serve. Many companies offering this type of work environment are not only taking down the cubicles, they are tearing down the walls of the offices from middle management straight through to C-Level executives. Yes! Even the top dogs are expected to go with the flow.
I remember working at a big corporation in Addison and it was announced at a quarterly meeting that we would be moving to this type of work environment. I departed the company when the idea was still in the infancy stages (not for that reason), but I need to catch up with some of my old colleagues to see how the plan was executed and get their thoughts on how they feel about it. I have a friend who works for a company that implemented this workplace concept a few years ago. They actually have a rolling cart that they can keep their articles in, and each day they set up shop at a new spot.
The advantages of this office model are that that the barriers have literally been demolished between employees and upper management, kind of like the Berlin Wall. Your boss is now a just shout away. It is also meant to foster work relationships since you are now exposed to everyone all day, every day in your department and beyond. It also sort of places everyone on a level playing field. Upper management can no long hide out in their ivory tower labeled with their name and tittle. They may possibly be assigned a seat right next to "Joe the intern". There are also financial advantages, no more cubicles means, no more buying or leasing cubicles. Less walls also means less finish out, and your TI (tenant improvement) dollars are stretched further. There will be less money spent on utilities as well and it also means that there will be less individual printers and more sharing of network printers. The obvious advantage is exposure. Everyone's workstation is out in the open. So, Jack in Finance, who's notorious for swiping right when he's supposed to be working on SEC reporting is now cold busted! Sounds like a winner?? Sign us up! Well, there are disadvantages that make this workplace model controversial.
Privacy is probably the biggest pitfall with this type of work environment. Many people don't abuse company time to take care of personal business, but in this type of environment you will definitely have to duck out of the "bullpen" to make that call to your doctor to get lab results. For those of us with learning differences, this type of environment poses a big challenge. Having that many people on the phone or talking to each other right next to you can present problems for someone with ADHD. Yes, ADHD is real! Even with cubicles, I had my doctor write me a note stating that when I needed to focus I should be allowed to sport headphones. Another disadvantage is the spread of communicable illnesses. Yes, workplace cooties!!! There's always that person who refuses to stay home when they are sick and they bring whatever they've caught to the workplace and they spread their airborne illness by not covering their cough or sneezing into their hand, then offering that hand up for a friendly shake.
The Centrum Building at the corner of Oak Lawn and Cedar Springs is hoping to attract companies who desire an open-office floor plan. They've added some amenities to the building to mitigate some of the disadvantages to an open-office workplace. Owners, Quadrant Investment Properties, redesigned the lobby and outdoor courtyards as well as adding rooftop decks and multiple food concepts. They've also updated common areas and the parking garage. Founder, Chad Cook, says his company "is focused on finding office buildings that can be redeveloped into something more awesome".
Do you need an awesome office space? Whether you need a traditional work environment for your company or you'd like to leap into the future with an open-office floor plan, we can help you find an AWESOME space!!!!
Contact me for details: alicia@rogershealy.com 972.679.8046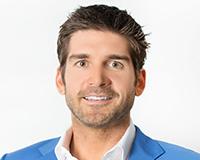 Author:
Rogers Healy
Phone:
000-000-0000
Dated:
November 17th 2015
Views:
4,481
About Rogers: Rogers Healy, a native Texan, has lived in Dallas for the majority of his life. Before moving to Dal...