Bath Trends Of 2016
It's me again with more trends for 2016! Let's talk bathrooms. This is one of my favorite rooms of the house. It's a room everyone uses several times a day and a room made to relax in a hot tub or shower.So why not make it the most gorgeous room of the home? If you are considering updating your bath you might want to consider 5 top trends for 2016!

Pops of Color
White subway time and grey tones are still all the rage. But surprisingly black tile is making a huge comeback with pops of color on the walls. Maybe consider a floral wallpaper and I don't mean your grandma's floral paper. There are some pretty hip wallpapers out there that might surprise you!
Natural Features
Feel like making a statement, add some greenery to your space. From accent walls to hanging plants, greenery could be a fun way to go as long as you have a green thumb. Dead plants are never pretty.

Metal Tones in Gold
Stainless steel is often the first choice home owners go to. But why not try out bronze or gold. In fact gold is hot hot hot from fashion to home fixtures and furnishings.
Industrial Chic
From cool concrete tiles to polished chrome, industrial themes are super trendy and cost efficient too. Many industrial materials can be found at your local hardware store and can also be a great fun weekend DIY
Now go out and have some fun designing your new bath! With so many great ideas out there, the possibilities are endless. Just remember two things, keep it simple and have fun! #leaveittoaly To search for your new home check out http://www.alysonhahnfeld.com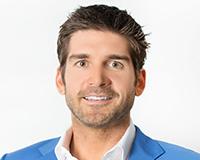 Author:
Rogers Healy
Phone:
214-676-4270
Dated:
January 13th 2016
Views:
2,585
About Rogers: Rogers Healy, a native Texan, has lived in Dallas for the majority of his life. Before moving to Dal...