Because Its TEXAS OU Weekend Let The Game Begin And Enjoy The State Fair Of TEXAS
Your Guide to Texas-OU Weekend and the State Fair of Texas: Week Two
Compliments of DMagazine....
On the Red River Rivalry and the fair food fry-valry.
The Red River Rivalry Classic Shootout Showdown returns to the Cotton Bowl on Saturday, with kickoff set for 11 a.m.

Texas-OU Weekend is one of the State Fair's busiest, as the college football rivalry brings in thousands of fans of both teams and pulls other events into its orbit. A ticket to the game doubles as a ticket to the fair, so Longhorns and Sooners supporters have a two birds, one stone situation on their hands. Everyone else, particularly anyone uncomfortable in a crowd, may want to stay away from Fair Park on Saturday. There's a lot of fair left to go (through Oct. 23, specifically), and we're just getting into week No. 2.
What to Do for Texas-OU

Where can you watch the game, other than the Cotton Bowl? Well, almost every bar in town will be showing it, and many will have drink specials and such to entice you. Alumni associations from Texas and OU will host competing pre-parties and post-parties in an effort to out-party each other. Even the Singing Sooners and the Longhorn Singers will duel it out, glee-style, at the Galleria the day before the game. In the interest of fairness and selectivity, we're only going to plug two neutral-ground watch parties that we think look like an awful lot of fun:
If you are going to the Cotton Bowl, here's a list of things you can't bring. Here's a seating map. Here's where to park your RV for maximum tailgating. For tickets at this point, your best bet, unfortunately, may be the secondary market.

What to See and Do at the State Fair of TEXAS!

Last week, we mentioned some new attractions, including a re-creation of the Sistine Chapel's artwork, a Taylor Swift exhibit, and the daily "Lone Star Stampede" show. You can still do those.

This year's featured butter sculpture, inspired by the fair's 2016 theme of "celebrating Texas agriculture," can be found in the Creative Arts Building. The steer, carved from thousands of pounds of the smooth yellow, is made to look like a steer, and is hard to miss. It's a steer made of butter.
Speaking of sculptures, Burt Fleming is using a chainsaw to create his own animal art using a chainsaw. The chainsaw carver and his art can be found at the Truck Zone Stage.
Ride the Ferris wheel. It really is a nice view, it's pretty romantic, and it's worth the wait, at least once. And, as far as rides go, it's a classic.
Do not raise your children in a barn, but introduce them to some barnyard animals at the Children's Barnyard.
The fireworks and light show "Illumination Sensation" is on the Esplanade every night at 8 p.m.
The ZUZU African Acrobats perform on the Esplanade every day starting at 1 p.m.
Planning to shop 'til you drop? Consult this list of vendors and 18(!) market spots around the fair.
International dance groups perform in Marine Corps Square in front of the Women's Museum every weekend. Here's the performance schedule for Friday and Saturday:
For a full State Fair of Texas daily schedule so overwhelmingly comprehensive it will fry your brains, go here.
What to Eat, Drink, and Consume
Grab an adult beverage at either the Magnolia Beer Garden or the State Fair Wine Garden.
New fried confections this year include Fried Jell-O, sodas in edible cups, and deep fried nachos. We're partial to the deep fried chicken pot pie. To find all these delicious dishes, go here.
Food discounts are most prevalent on Thrifty Thursdays, when many fair favorites are offered at a discount. Go here to see the deals included in the program.
Creative cook-offs are at 10:30 a.m. every day in the Creative Arts Building. The Celebrity Chef Kitchen, in the same building, is also open daily.
What to Listen to

The headliners at the Chevrolet Main Stage:
Oct. 7: Prophets and Outlaws at 5:30 and 8:30 p.m.

Oct. 8: Cody Johnson at 8:30 p.m.

Oct. 9: Bobby Jones and The Raging Idiots at 3 p.m.

Oct. 10: Ben Rector at 5:30 p.m.

Oct. 11: Bart Crow at 11:30 a.m.
The Tejas Brothers take over for Coffey Anderson on the Bud Light Sound Stage on Oct. 7, and hold down daily gigs there until the 15th. At the Dr Pepper Stage, the Killdares cede those daily shows to Six Appeal on Oct. 8. For more on the best live music at the fair and our recommendations, go here.

For Your Information
State Fair Hours:
Gates open: 10 am

State Fair Building and exhibits hours: 10 am-10 pm

Midway hours: 10 am-10 pm
Admission tickets are available at bigtex.com, at a Kroger or Walgreens near you, or at the gates of Fair Park. Food, rides, and some other activities will require the purchase of extra coupons, which you can get at the fair or order online.
A general admission ticket is $18 for adults, and $14 for children and seniors. Download the DART GoPass app for $2 off admission.Go here for more ways to save at the fair, and keep reading to learn how to take advantage of daily deals.
Daily discounts:
Tuesdays: Trade a Dr Pepper can for a $5 ticket.

Wednesdays: Exchange four cans of food, to be donated to the North Texas Food Bank, for a $4 entry ticket.

Thursdays: Bring a 20 oz. bottle of Coke for $6 admission. Seniors (60 and older) get in for free. And if you've got a real hankering for fried food, Thrifty Thursdays — a discount promotion on fair food — is back in full force.

Fridays: Visit 106.1 KISS-FM's website to print off a ticket for $5 admission.

Daily: Come after 5 p.m. and trade a Dr Pepper can for half-off admission.
The fair runs through Oct. 23.
Compliments of DMagazine....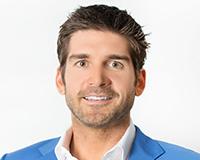 Author:
Rogers Healy
Phone:
214-676-4270
Dated:
October 7th 2016
Views:
776
About Rogers: Rogers Healy, a native Texan, has lived in Dallas for the majority of his life. Before moving to Dal...