Being Adaptable As A Real Estate Agent
Next! That's how it can be sometimes as a Real Estate Agent. Everyone is disposable. There is something to the tune of like 30,000 agents in the Dallas/DFW Metroplex and counting. This is one of the hottest careers to be a part of and with that comes the competition. Essentially everyone is competing for the same listing. So being on top of your game is important. Not only with market trends and stats, but you have to be able to adapt to any client or situation.
I grew up as the youngest in a family of 6 siblings. When I wasn't pulling my hair out, I was learning how to get along with my brothers and sisters. One thing I can say is that I made it out alive and learned a lot about people. LOL. Now I try to carry that into Real Estate and take on every challenge that comes my way. To be honest people can be challenging and hard to deal with. You have to be adaptable and learn to go with the flow. Engage with your client, listen to them, and look for the small things that make them unique. It's almost like dating someone new. Your client will appreciate that you remembered them having 3 children and that the oldest won the award at soccer. Then suddenly you are talking about soccer. Just go with it. Don't think too much about the fact that you have never played a sport before in your life.
Don't get nexted" and miss out on a client due to your lack of engagement. Jump in head first and really get involved with your client so that you will be their real estate agent of choice.
Alex Pirns
Email Me For All Your Real Estate Needs: Alex@rogershealy.com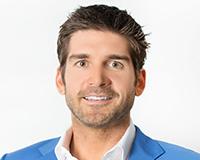 Author:
Rogers Healy
Phone:
214-676-4270
Dated:
October 8th 2015
Views:
889
About Rogers: Rogers Healy, a native Texan, has lived in Dallas for the majority of his life. Before moving to Dal...