Best City To Live In
Dallas was just rated the top 15 cities in the U.S. to live! A publisher took into account five main factors: job market, value, quality of life, desirability, and net migration.
Quality of life was the #1 factor due to having low crime rates and high quality of education. Value came in second and was calculated by the average household income compared to cost of living, which has increased but is still doable. Dallas home prices average $210,181 — lower than the national average of $211,731, and renters spend about $938 per month on average.
DFW's job market is continually growing, which means more and more people are moving here with less financial burdens. Dallas' desirability, determined by a Google Consumer Survey, is also high.
Dallas isn't the only great city in Texas to move to-- Austin was ranked No. 1, followed by Houston at No. 20, and San Antonio at No. 23.
For all your global and DFW real estate needs, cmiles@chastinjmiles.com
For the direct article: http://dallas.culturemap.com/news/city-life/02-07-17-us-news-world-best-places-to-live-report/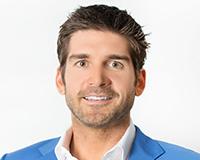 Author:
Rogers Healy
Phone:
000-000-0000
Dated:
February 18th 2017
Views:
320
About Rogers: Rogers Healy, a native Texan, has lived in Dallas for the majority of his life. Before moving to Dal...