Best Queso In DFW
Queso is everything, especially in the great state of Texas. Put a bowl of chips and salsa in front of us, and we are goners.
Here are my top choices for queso in Dallas-Fort Worth below:
Classic Dallas queso


Matt's Rancho Martinez: this classic queso is seasoned taco beef along with guacamole and sour cream!
Many others do their own versions — Chuy's, Manny's, Bandito's, Braindead Brewing — but Matt's is the gold standard.
Green chili queso
Torchy's Tacos Green Chili Queso: Thanks to this Austin chain - this queso comes with guacamole, cilantro, hot sauce, and a sprinkling of queso fresco.
Hopdoddy Burger Bar: Hopdoddy's queso has subtle heat from the chiles — it's also visually pleasing in that you can see little bits floating throughout. Maybe what really makes it stand out is the surprise element: You don't expect queso on the menu here, and you might not have thought of pairing it with fries.
Vegan queso

Spiral Diner: award winning vegan queso!
HG Sply Co: dairy-free queso that's creamy and spicy, with a big Torchy's-style spoonful of guacamole in the middle.
Extreme queso

Mash'd: this queso is made up of roasted garlic, Abita beer, andouille sausage, and pickled pepper relish. Talk about extreme!
Velvet Taco: this queso is a mix between Tex-Mex and Thai aka red curry queso! The queso includes red curry paste and coconut milk, pickled onion on top!
Chicken Moto: Korean kimchi queso on deck! They fold kimchi into the cheese, then pile a kimchi "salsa" on top!
For all your DFW real estate needs, cmiles@chastinjmiles.com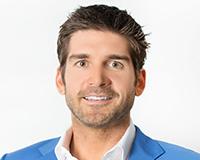 Author:
Rogers Healy
Phone:
000-000-0000
Dated:
April 18th 2017
Views:
399
About Rogers: Rogers Healy, a native Texan, has lived in Dallas for the majority of his life. Before moving to Dal...