Building A Home For The Ones You Love
I am a dog lover. Growing up I had the opportunity to experience life with three pets: 2 German Shepard's and 1 Malamute Husky. After I got married, but before I bought a home, I felt the desire to adopt another furry friend. Since I was already experienced with the love and energy that a German Shepard brings to the family, I figured why not start here. But that's where the trouble began. I couldn't find an apartment that would allow me to move in and adopt or bring a German Shepard with me because it was considered an aggressive breed.
I can imagine that I am not the only one who feels this way and can imagine that it is hard to find a place for your furry friend who has a bad rap due to their breed. While I haven't had the opportunity to rent with my doggy friend, as a real estate agent I was able to compile a couple of tips that would help you with your search.
3 Quick Tips To Consider

Location. Everything in real estate, regardless of whether you are renting or buying begins and ends with location. Understanding your pets breed and their energy needs are key. So if you are looking for an apartment that is small, make sure you have enough space for you and your companion.

Defining Pet Friendly. It's super important to define what "pet friendly" really means. Prior to becoming a real estate agent, I found that many apartments boasted about being a "pet friendly" community still excluded pets that fell within my desired realm of adoption. Bummer right? So what can you do? Ask about breed restrictions and pet interviews. If the breed is on the list of restricted animals, the apartment may be willing to consider your furry pal if they conduct an interview.

Create a Pet Resume. Sometimes it is helpful to have a pet resume handy. This resume would describe your furry friends temperaments in addition to how awesome and loving they are. It would also be great to include their vaccination history and why they would be a perfect fit for your complex. Do you need an example? Click here to check out this awesome example provided by the Santa Cruz SPCA.
If this doesn't cut it, or you just need someone to guide you through the process, you can always Contact Me and I will work diligently to ensure that the experiences I had when looking for an apartment are avoided. Not only do I have a list of apartments that do not have breed restrictions, but I also have a list of single family homes that are very pet friendly!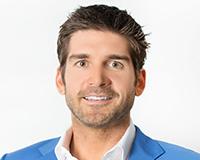 Author:
Rogers Healy
Phone:
000-000-0000
Dated:
November 16th 2016
Views:
161
About Rogers: Rogers Healy, a native Texan, has lived in Dallas for the majority of his life. Before moving to Dal...