Building Up DFW
It is no secret that residential and commercial real estate are booming in DFW. It seems there is a crane on every corner and a new subdivision development on every block. However, what you may not know is that residential new-builds in 2018 will fall massively short of the peak levels reached leading up to the most recent recession. In 2006, there were nearly 50,000 new home starts, whereas in 2017 the number was 34,000, and we are likely to see only a moderate increase of 35,000 to 36,000 by the close of this year.
So in an economy that has fully recovered from the down turn, and one where home buyers are bidding up homes all over the Metroplex, why are new starts lagging? Easy answer…a little bit of everything.
Land
Inflation and demand have driven up the cost of land and lots for builders and developers. While builders require a steady flow of inventory throughout the year, the financial return has to make sense for them to move forward. With fewer deals fitting a profitable business model, new starts naturally lag behind historical numbers.
Materials
Historically the cost of concrete, the foundation of most new builds, has been a significant cost driver for home builders. However, as of recent, lumber has also been one of the contributing factors in driving up costs. The cost of lumber has increased over 60% since the beginning of 2017. The situation is likely to only get worse, as there is also some concern the recent tariffs imposed by our leadership, and thus back on the US by other countries, will lead to even higher costs to builders.
Labor
The construction industry is, and has been for a few years, experiencing a significant labor shortage. Nationally there are over 200,000 unfilled positions. When workers are in short supply, builders and developers must get more competitive with their pay, and eventually pass that cost along to the end buyer. No matter the compensation, there just are not enough laborers in the workforce to keep up with the demand.
Regulations
Local municipalities' regulations are also involved in the cost increase. Delays in permit approval and new building rules drive costs that are then passed along to the consumer. It is estimated that approximately 25% of the price for a new home is to cover risk associated with cost risk avoidance for regulation changes. Delays also cause longer lead times, slower turnaround times, and thus fewer new starts.
New builds at the entry level price point are taking the biggest hit. The cost to buy a lot, develop the land, and build a new home have become so expensive, builders struggle to provide affordable housing.
Whether you are looking to buy (new or existing), sell, or lease, call/text 817.475.5064 or email ryanwilson@rogershealy.com for all of your real estate needs!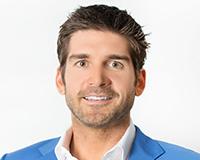 Author:
Rogers Healy
Phone:
000-000-0000
Dated:
June 20th 2018
Views:
2,954
About Rogers: Rogers Healy, a native Texan, has lived in Dallas for the majority of his life. Before moving to Dal...