Buying A Second Dallas Texas Home Here Are Several Things To Consider
Are you planning on buying a second Dallas Texas home? If so, here are several things you should consider before making your home purchase.
#1 – Make Sure That your Job Is Stable
One common thing that every lender will review is your job history; lenders will specifically want to see that you've been in the same industry for at least two years since "job hopping" is often a Red Flag to most lenders and something that they look down upon when someone is applying for a mortgage loan.
#2 – Excellent Payment History
Another common thing that your lender will want to see is that you have a stable payment history and have been paying your current mortgage on time.
#3 – Well Managed Credit
Your credit history is just as important now as it was when you applied for your first mortgage loan and your lender will review your credit report to make sure that you've been managing your credit well.
Ideally, when buying a home you should only be using each credit card or account to just 30% of its balance and your debt-to-income ratio should only be 43%.
#4 – What Do You Have Saved?
Sure the idea of that second Dallas Texas Home sounds ideal, especially if it's going to be used as a rental property, but before your 2nd mortgage loan is approved your lender will want to see that you have money in savings to cover at least two mortgage payments plus your insurance, homeowners fees and of course your property taxes.
Search for a Dallas Texas Home
To get started searching for a Dallas Texas Home contact me, Heath Olinger, Realtor® with Rogers Healy & Associates by calling me at (972) 523-1389 or click here to connect with me online.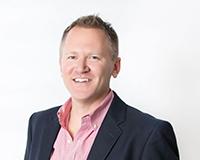 Author:
Heath Olinger
Phone:
972-523-1389
Dated:
June 27th 2016
Views:
1,732
About Heath: Growing up in Tarrant County and later moving to Dallas County, Heath is well versed in the Dallas-F...