CFBP Stop Foreclosure
CFPB Rules Related to Homeowners Facing Foreclosure
It happens that a lot of times, troubled homeowners who are struggling with their mortgage payments are further treated unfairly by lenders and mortgage servicers. To that effect, the Consumer Financial Protection Bureau (CFPB) introduced additional measures back in 2014 to ensure that these homeowners are treated fairly by servicers and that none of those are wrongly forced to foreclose their collaterals.
What do the mortgage servicers do?
Mortgage servicers are intermediaries that take care of collecting payments from borrowers and making sure those payments reach the lender. The new set of rules proposed by the CFPB in 2014 moved to provide strong protection to homeowners facing foreclosure. Here are some of the changes that were established by the CFPB regarding homeowners facing foreclosure:
1. Extended Protection for Borrowers
Before these rules came into effect, borrowers had access to some foreclosure protections provided by the servicers and the right to be evaluated by the CFPB for eligibility towards avoiding foreclosure; but just once during the life of the loan. Now, a borrower can avail those protections from their respective servicers once more after bringing their loan current after the last loss mitigation application. This is a great option for borrowers who after getting their loans modified once face certain hardships, which may affect them.
2. Protection after Death
The new rules dictate that after a borrower's death, the "successors in interest" expanded to include circumstances when the property in question was transferred through divorce, separation, and inheritance, through a family trust or when a borrower, who is a joint tenant, dies. These successors are eligible for all the protections offered by mortgage servicers according to the CFPB rules.
3. Notifying Borrowers and Protecting Them during Servicing Transfers
It is established that servicers now have to duly notify borrowers when their loss mitigation application is complete. Once a loss mitigation application is complete, the borrower is under foreclosure protection. If borrowers do not know the status of their applications, they will not come to know the status of their protections.
Another rule is that when transferring mortgages between servicers, the new servicer must comply with the same timeframes as the previous servicers with whom the borrower applied for a loss mitigation application.
4. Preventing Wrongful Foreclosures through Clarifying Servicer Obligations
The CFPB has taken steps to clarify the steps that a servicer has to take to ensure that borrowers are rightly protected and their properties are not wrongly foreclosed upon. The servicers who do not take the necessary steps to prevent a foreclosure sale have to dismiss any pending action against the borrower. This helps in applying dual-tracking prohibitions, which are often the cause of wrongful foreclosures.
5. Helping Delinquent Borrowers
The servicers are required to clarify that delinquency occurs on the date the borrower misses a periodic payment. If the borrower makes that payment later on to cover the delinquency, the servicer should apply the payment to the oldest outstanding periodic payment, pushing the date of delinquency forward.
These changes were implemented on January 10, 2014 by the CFPB to help borrowers gain advanced protections provided by mortgage servicers, to avoid foreclosure.
Direct 817-966-9495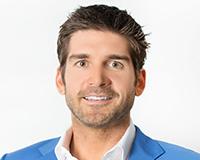 Author:
Rogers Healy
Phone:
000-000-0000
Dated:
October 20th 2015
Views:
992
About Rogers: Rogers Healy, a native Texan, has lived in Dallas for the majority of his life. Before moving to Dal...