Can I Accept A Higher Offer On My Dallas Home After Starting Escrow
DALLAS, TX. – This year has been one of the biggest years ever for Dallas Texas Real Estate and many Dallas Home Owners have been able to sell their homes to then buy and move onto bigger properties or downsize to the tiny homes of their dreams.
Regardless of the reason why a seller decides to sell their Dallas home every homeowner wants to sell their home for the most money possible and after starting escrow they may receive a second offer from another buyer that's higher than the first.
Although every owner should want to sell their Dallas home for the most money possible the reality is that an owner cannot accept the second offer on their home if they have already started escrow.
Backup Offer
Since owners should not consider the second offer on their home if they've already accepted the first offer, the second offer will be looked at as their backup offer that they can consider if the buyer breaks escrow and decides to cancel the deal because one or more of their contingencies were not met.
The First Offer Should Always Be the Best Offer
When selling their home every owner should make sure that the first offer they accept is the best offer because even though a second offer may be on the table, and the owner is already in escrow, that second offer is not guaranteed and can easily fall through for variety of reasons including the bank appraisal may come in low, or inspection reports could stop the sale.
Sell Your Dallas Home
To sell your Dallas Home for the best price contact me, Heath Olinger, Realtor® with Rogers Healy and Associates by calling me at (972) 523-1389 or click here to connect with me online.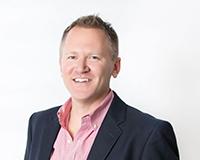 Author:
Heath Olinger
Phone:
972-523-1389
Dated:
October 12th 2016
Views:
788
About Heath: Growing up in Tarrant County and later moving to Dallas County, Heath is well versed in the Dallas-F...