Can The City Of Dallas Take My House Through Eminent Domain
This is never, ever, ever a question I like to hear, because, let's be honest: it is a scary prospect: the city (or another government agency) using the legal concept of "eminent domain," to take your house for a public construction project.
The very simple answer, however, is "yes." Government agencies, to a great extent, are like Eric Cartman on the Comedy Central animated comedy, "South Park," in that Cartman's motto, "I do what I want!" is kind of their modus operandi when it comes to land acquisition.
We've all heard horror stories, like those revolving around the Ballpark in Arlington (which I believe is now called Globe Life Park), and some of those homeowners who literally spent years of legal wrangling before they got paid.
So, what do you need to know and how likely is it to happen? Let's discuss.
First off, what is "eminent domain?" In short it is a legal concept that gives the government the right to make a "taking," of land, homes, buildings, etc. owned by a private individual or company for the public good. Most commonly, this is for road construction, building of a park, new rail line or, even, for a taxpayer-funded entertainment venue like a stadium. Now, the government doesn't get to just stop on your door step one day and say, "MINE!" They have to pay you fair-market value for the property and there are a number of complicated protections in Texas law (as well as consumer remedies). They are pretty detailed, so we won't go in to them here. But, you do have protections and, theoretically, should be paid fair market value for your property.
Second, how likely is it to happen? Well, it depends on where you live. Earlier this summer, I actually wanted to cry when some clients told us that a beautiful townhome we had sold them a few months prior may be in the path of a new DART rail line. Luckily, thanks in no small part to homeowners being vocal, DART didn't go with the route that would have taken tens of millions of dollars of residential real estate out of commission. So, if you live downtown, you may have a slightly better chance at this happening during the time you live in your property. If you live on an interior lot in a subdivision in East Dallas somewhere, chances are that, unless the city wants to take the entire subdivision to create a park or light rail station, you are fairly safe.
More often, I see this in rural areas with clients who own large tracts of pasture land, ranches, or even homes on small acre tracts near farm-to-market roads. Why? Because the Texas Department of Transportation may want the front portion of their land to widen a highway. Or, as was the case with the now-defunct controversial Trans-Texas Corridor a few years ago, the state was going to take miles of people's pasture land to build a multi-lane superhighway. Near my parents' home in East Texas about 15 years ago, a few people living on corners at the intersections of a particular farm-to-market road actually ended up having TxDOT buy out their homes because the farm-to-market road was being turned in to a loop, and a lot of land at those corners was needed for the connections.
Why is any of this important to you, as a real estate consumer? Mainly, because, as a consumer (and especially if you are my client), I like for you to be informed about all possibilities--and that means the worst-case scenarios, also. While this mostly applies to my clients who buy land and ranches in rural Texas, I do have this discussion with single-family buyers, too.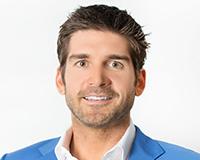 Author:
Rogers Healy
Phone:
000-000-0000
Dated:
October 26th 2015
Views:
849
About Rogers: Rogers Healy, a native Texan, has lived in Dallas for the majority of his life. Before moving to Dal...