Challenges Home Buyers Face In 2017
Challenges Home Buyers Face in 2017
One of the first executive actions preformed by the new administration was to repeal FHA mortgage insurance rate cut. Unfortunately the 2017 home market will have a few more challenges for buyers. Low Inventories is probably the number one challenge to home buyers. In 2017 the trend will worsen, active inventory in December 2016 dropped to 11% compared to a year ago. Realtor.com states" As a result, the year has started with the lowest inventory of homes for sale at least since the recession and possibly in decades. They went further to state" Inventory was a challenge all year but a stronger offseason in the fall depleted the available homes for sale even more than typical.
With the now defunct FHA mortgage insurance rate cut, even as home prices move to record highs, guarantees to be yet another road block to home ownership. Usually, asking prices drop in the Fall, but in December median list prices was identical to July's at $250,000. That's a 9% year-over year increase, and a record high for December.
"Rising rates have made demand even more intense," Realtor.com notes. As first time home buyers may be shying away from the market, strong demand is coming from repeat buyers. For first-time buyers the rising mortgage rebates are having an opposite. While repeat buyers want to lock in rates right away, the number of first-time buyers planning to purchase in the Spring has dropped in accordance with the increase in mortgage rate. First-time buyers are nearly five times more likely than repeat buyers to say they are facing challenges qualifying for a mortgage. Affordability topped first-time buyers concerns.
According to NAR, first-time buyers made up 32% of all buyers. Higher rates make qualifying for a mortgage and finding affordable inventory more challenging. On the contrary, repeat home buyers realize mortgage rates are still at historical lows and are in a rush to close before rates increase further.mailto:http://ray@rogershealy.com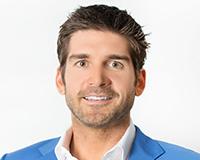 Author:
Rogers Healy
Phone:
000-000-0000
Dated:
January 25th 2017
Views:
479
About Rogers: Rogers Healy, a native Texan, has lived in Dallas for the majority of his life. Before moving to Dal...