Cheaper To Buy A Home Than Rent In DFW
According to Zillow, it is cheaper to buy a home than rent in this current market.
The real estate website released its final Breakeven Horizon Report for 2016, and the results show that it only takes about 1.6 years to recoup the costs associated with buying a home compared to renting a home/apartment.
Dallas is right behind the No. 1 city, Indianapolis, which takes about 1.4 years. Atlanta, Detroit, Tampa, and Orlando (all one year and five months) share the No. 2 spot with a four-way tie.
In Texas, DFW has the best rate of recouping. San Antonio homeowners come in 2nd at 1.9 years, while Houston is at 1.11 years, Austin is 2.5 years.
For the full article, check out: http://dallas.culturemap.com/news/real-estate/02-14-17-zillow-breakeven-horizon-report-2016/
For all your DFW real estate needs, cmiles@chastinjmiles.com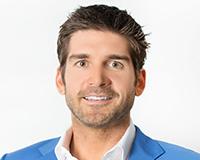 Author:
Rogers Healy
Phone:
000-000-0000
Dated:
February 21st 2017
Views:
294
About Rogers: Rogers Healy, a native Texan, has lived in Dallas for the majority of his life. Before moving to Dal...