Comics And House Sanctum Sanctorum
Greetings comic book fans and home enthusiast!
This blog is about sharing and comparing comic book hero homes with homes that could relatively match in Dallas. Maybe not to the "T" but still, it is nice to imagine. Why do I do this? I am a huge comic book fan. While I believe that Batman is the greatest of them all, I will not ignore that all comic book hero and villains have their special place in this world.
With that being said, every Wednesday before a major movie release I will share a blog talking about the homes of the particular hero, or heroes, that are making their debut on the big screen. This week, I introduce to you Doctor Strange!
For the major comic book buffs our there, I issue my DISCLAIMER. I am not a comic expert, I am a comic book fan. My expertise is in Real Estate, Marketing, and Entrepreneurship. I will not be giving anything away that you cannot find on Google as I share a little bit about him and his home.
A Quick Breakdown
Doctor Strange in 5 second: He is a Doctor, initially arrogant, undergoes a tragedy, and emerges a super hero. That's the best I can do without giving away any major spoilers.
What you may not know about him, among other things, is that he has an AWESOME Pad! Located in New York City's Greenwich Village on 177A Bleecker Street, Doctor Strange occasionally hangs his robe at his "mansion", The Sanctum Sanctorum. Here are 3 things that may interest you if you were considering this home for your humble yet luxurious abode.
3 Things About The Sanctum Sanctorum
Home With Custom Design. This three-story Victorian-style brownstone townhouse is custom made and built in the French Baroque architecture design with a Mansard roof. The exact dimensions of the home varies as the building seems more spacious on the interior in comparison to its exterior. While this home would not come furnished, it is important to note that the furniture, doorways, corridors, and even entire rooms move creating a labyrinthine distortion of time and space (Fandom,2016 ). This is perfect when playing hide and go seek with the children on a family fun night!

Security Is Amazing. This enchanted townhouse comes defended by mystical forces concealing its true identity. If you are okay with the curb appeal of an abandoned home concealing the luxuriously embellished and spacious townhouse within, this is the place for you!

What I Like About The Home. When we look at this wonderful location, one thing is for certain, there's never a dull moment. While Doctor Strange eradicated all evil forces that may have lurked in the home rendering it the reputation as being haunted, it still has that wonderful feeling of magic and a high profile list of former tenants including the Defenders and The Avengers.
Is There Something like that in Dallas?
Well, minus the magical entities, cursed then cleansed land, and the continued fight against good and evil, we can find many similar homes like this in Dallas. While this particular home isn't shielded by a camouflage like spell, it is still 3 stories, in an urban suburb - if that makes sense - near the heart of downtown. The style is traditional and you have your 3 stories. Take a look!

I hope this has been as fun for you to read it as it has been for me to write it! The next #ComicsandHouses property I'll be focusing on will have a bit more of an interstellar foundation. So make sure you subscribe!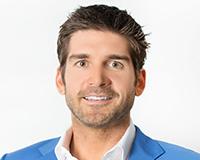 Author:
Rogers Healy
Phone:
000-000-0000
Dated:
October 31st 2016
Views:
865
About Rogers: Rogers Healy, a native Texan, has lived in Dallas for the majority of his life. Before moving to Dal...