Cryptocurrency In Real Estate
The real estate market is constantly evolving, and this has especially been true over the past two decades as the internet and on-demand information have become essential in everyone's lives. Sites like Zillow created a platform where the general public can access almost as much information as licensed real estate agents, thus providing them with more buying power than ever before. Now, there is a potentially even greater shake-up coming…the purchasing power of cryptocurrency.
Cryptocurrency (i.e. Bitcoin, Litecoin, and the like) is now making a play to become part of everyday real estate transactions. In 2017, the first home was sold in Texas (Austin) using Bitcoin instead of cash or traditional financing (the seller converted the cryptocurrency to USD upon closing). Now there is a new property on the market where the seller is not only offering to accept the non-traditional payment (and hold in his "crypto wallet"), but is actually offering an incentive to buyers for doing so. The owner is Richard Garriott, the video game pioneer and first private astronaut in space, and his wife, Laetitia, and their Lake Austin property is listed for $45MM.
With 2,700 feet of lake and Coldwater Creek frontage, a 300 seat outdoor Shakespearean theater, private marina, eight covered boat slips, a 1,000 square foot guest home, and haunted forest, this property has it all. Now they just need to find a cryptocurrency early adopter who has an account large enough to buy up this rare opportunity.
What do you think is the future of cryptocurrency in real estate? Would you offer a discount for buyers using cryptocurrecy?
For all of your real estate needs, call/text 817.475.5064 or email ryanwilson@rogershealy.com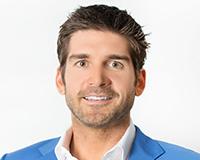 Author:
Rogers Healy
Phone:
000-000-0000
Dated:
February 22nd 2018
Views:
1,232
About Rogers: Rogers Healy, a native Texan, has lived in Dallas for the majority of his life. Before moving to Dal...