Curb Appeal The Headshot For Your Home
Hello again,
I hope my blogs have help some you gather ideas, motivated, or inspired you to try something new or look at your home in a different way. My goal is to help the average everyday person have the home they have always aspired to have, or as I like to call it their own "HGTV Home". I mean how many of you have spent countless of hours watching HGTV and caught yourself envying every house you saw? I know I have, so that is why I have turned to blog writing to help you convert the scripted, semi fake, non real life situations you see on their and help make it a reality. I know they always seem to make it seem flawless with maybe one or two road bumps along the way and let me tell you we all know that is not reality. So let's gather of the reality of the show's, but also talk about the things they don't show you.
If you have read my three other blogs this month they have all been very relatable to one another and this one will join them. I have talked about things such as wall colors, being trendy with designs, and how important kitchens and bathrooms really are. So with this blog I want to take a step outside of the house and talk about key components of curb appeal. It is the first thing a guest to your home or a future buyer sees so you want to be sure to start with a good impression. The exterior of your home is like a resume for a job or a headshot for a person. It can say a lot about you before anyone even really gets inside. So I'm sure you are like me and want to start off the best impression possible.
Let's start off with paint or brick color. Some of you are lucky and get to choose these things and others of you aren't as lucky and have to start with canvas that isn't blank. Well if you are one of the unlucky ones don't get down because in this day and age we have so many options on how to fix these things. From paint, accent colors, landscape etc. So don't worry if you aren't in love with exterior of your home because we can easily change your opinion on it with a few tweaks. So I'm going to stick with majority of home that are either brick or wood exteriors for my examples. I know a lot of people aren't huge fans of painting brick, but I am! I think putting a fresh coat of paint brick can give it a whole new life and make a home look fresh and brand new. If that not you then consider giving it a fresh wash with a power washer. Little things like that can really help book the exterior look. Now once the main body of the house is either freshly painted or wash it is time to think about the trim of the home. I always tend to want to complement it with a lighter color, but in some instances when the body of the home is very light color it is nice to contrast it with a darker color. This way each part of your exterior is being highlighted, but also complemented by each other. Playing with contrast can really help your home get that wow factor. So a great way to think about it is that you need your body color first then come comes my accent color for the trim and following would be the color of my shutters and door. Shutter and door color are like adding jewelry or accessories to an outfit they help tie it all together to give you that wow factor. So make sure all three complement one another or stay in some of the same color families. I am all for a powerful door color, but just be careful and make sure it isn't going to overpower your home give attention in a way you aren't wanting.
Now to finish off the exterior look of your home you have to think about landscaping. It just give your home that extra boost that can elevate it from a pretty or nice home to a beautiful home. This issue I for the most people this day and age for having good curb appeal is landscaping. I don't think it the actual planting part either, it's more the maintaining process people have issues with. Driving through many neighborhoods I tend to see people using big bush's because they tend to be low maintenance and easy to put out and just let it grow. Well the issue with that is they tend to hide some of the best features and of a persons home. I think using them with moderation and smartly will help boost your the look of your home. Have an awkward part of the exterior or just a weird space where you feel like you need height? Then go ahead and use them because they do give great balance in flower beds in terms of size and color and can help complement other flowers within your flower bed. Don't let them be the only things in the flower beds, use smaller flowers in front to give you color and size contrast to really pull together your look you are wanting. To top them both off throw some brown mulch in there to tie it all together and really give those flower beds a fresh professional look. Now I'm sure you are all think thinking now I have to spend extra time taking care of all of this by watering it and such, well not exactly. If you do not have a sprinkler system or enjoy watering flowers then a soaker hose will be your next best friend. Most local store with home and garden sections will have these so go and spread them evenly throughout your flower bed and let them do the work for you. Okay now you may be thinking I have to remember to turn it on or off, no you don't! I know for a fact Home Depot sells the next trick to help out. Go buy a timer that you can put on the spigot and hook the soaker hose up to it. They just require batteries and you can now feel like you have an automatic sprinkler system without spending a ton of money. You can set them to come on daily, every other day, and for up to 12 hours.
Grass is the last component to this look you are striving to have. If you have room for a yard get some grass. Buyers love it and a nice green yard complements a home really well. It is kind of like how a new porch light and numbers can just be the final perfect touches to a homes exterior look. The green yard will just complement the appearance of your home. If you are going to spend all the time and money on the interior then you have to think of it like a book. If the book cover doesn't grab your eye then your chances of someone wanting to see the inside just dropped some. So make sure your home is a total package. Leave the buyer or visitor wanting more from the outside to the inside.
I hope this blog helps inspire you to give your Headshot/Resume for your home a fresh and appealing look. Having a beautiful interior and a less than beautiful exterior isn't being fare to you or your home. Give the exterior the TLC it needs and deserves. You will be glad you did and so will future buyers and visitors when the come to your home.
So as always if you have questions, tips to share, business inquiries please feel free to message me at zack@rogershealyhomes.com or check out my other blogs at www.zackerthomashomes.com. Also be on the look out for an exciting announcement and coming soon. I can't wait share with you all on what is to come later this year. Make 2016 the year of your HOME!
Have a great week!
-Zack Thomas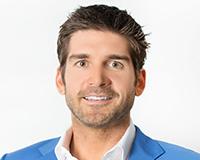 Author:
Rogers Healy
Phone:
000-000-0000
Dated:
January 24th 2016
Views:
618
About Rogers: Rogers Healy, a native Texan, has lived in Dallas for the majority of his life. Before moving to Dal...