DFWs Interesting History
DFW's Interesting History
DFW is a land of promise, a hotbed of brisket, and all around a darn good place to raise your family! We have an amazing history here in the DFW as part of the beautiful state of Texas, but its not all blue bonnets and armadillos. If you take a deeper look into our history, there's much more to learn about our beautiful DFW than meets the eye…
The Millermore Mansion


Located in Old City Park (seriously, if you haven't been to visit yet then clear your schedule) this gorgeous Greek revival mansion is said to be haunted. Built by a wealthy businessman and his second wife, the mansion is said to regularly have appearances of apparitions and ghostly women watching from the window. Guests have reported sudden gusts of cold air and drops in temperature as well as feeling their hair played with. No one is quite sure who exactly may be doing the home, but all agree that this home is a must see in the DFW for its grand beauty alone.
The Infamous Clyde
Did you know that Clyde from the historic dynamic due of Bonnie and Clyde is buried right here in the DFW? Take the opportunity to experience history first hand (get permission to visit first!) and make arrangements to visit his gravesite…you may want to Google his life to get the full effect of who he was before you go!
The Underground Tunnels
Dallas is many amazing things, but it also has a really interesting past when you look back into the days of prohibition. Buried under the SoCo lofts, these tunnels were constructed to transport booze into/ out of the city. Although it is said that the tunnels were also used to transport fashion items as well. A little bubbly and fresh duds…seems like a good time to me!
Ohhh…and remember, for all of your real estate needs feel free to reach out to me jessicaoliver@rogershealy.com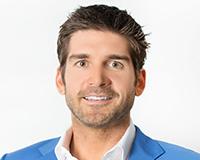 Author:
Rogers Healy
Phone:
000-000-0000
Dated:
May 24th 2016
Views:
449
About Rogers: Rogers Healy, a native Texan, has lived in Dallas for the majority of his life. Before moving to Dal...