Dallas Conference Attracts Thousands Of Real Estate Professionals
Dallas held the Urban Land Institute's (UIL) Fall meeting this past week and it brought over 6,000 real estate professionals. The conference began on Monday with a tour of various real estate and cultural projects in Dallas (even up to Plano), and concluded yesterday. The purpose of the conference is to gather people from different groups in real estate and share best practices and get the latest information on the trends affecting the industry. The conference was held at the Kay Bailey Hutchinson Convention Center and hosted many different sessions that appeal to all sectors in real estate.
Dallas was the perfect place to host the convention because it boasts the top real estate and investment market in the country. DFW ranks first nationally in apartment building, second in office construction, and is top in the nation in net office leasing. With all of the construction, Dallas created almost 130,000 jobs last year alone. This was the first UIL conference hosted in Dallas in 8 years, and the UIL chairwoman, Patricia Healey, said, "[Dallas] has used those eight years well".
All it takes is a drive around Dallas to see that the city is booming. From multifamily buildings to large-scale office space due to corporate relocations, there is new construction everywhere and the request for more continue to rise. Dallas is careful to focus on a solid, sustainable growth in real estate by attaining smart, experienced investors. Now is the time to invest in the Dallas real estate boom, and I want to help you. Email me today at Rogers@RogersHealy.com.
To read more click here and here.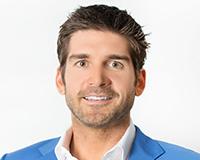 Author:
Rogers Healy
Phone:
000-000-0000
Dated:
October 28th 2016
Views:
680
About Rogers: Rogers Healy, a native Texan, has lived in Dallas for the majority of his life. Before moving to Dal...