Dallas Fort Worth One Of The Hottest Housing Markets In The Country
It's no secret that the housing market in Dallas is hot. In fact, the Dallas-Fort Worth area has been ranked one of the hottest housing markets in the country according to realtor.com. Demand for housing has made Dallas real estate for sale scarce and selling prices are inching up with each passing day.

On average, houses for sale in Dallas, Texas take between 29 and 49 days to sell, which is much less time than in other areas of the country. That's a sign of a healthy and robust housing market, likely driven by the abundance of good-paying jobs in the area and a promising future. People are enamored with Texas right now and many are moving to the Dallas area from out-of-state, putting further demand on the housing market.
In 2015, homes for sale in 75225 saw an increase in price of about 9 percent over last year. The number of single family homes sold in the area is up 4 percent over 2015 and there doesn't seem to be an end in sight in the upward trends. While some say that housing prices can't possibly continue to rise the way they have been, others site the large area of Dallas, the exponential growth in the business sector and the overall high standard of living ensure that housing prices will continue to rise through the rest of 2015 and into 2016.
As expected, the soaring prices and quick sales in the Dallas area has led to a record low supply of homes for sale. The number of new homes being built can't meet the current demand, so property owners are benefiting from the increased demand.
So what can someone interested in say, Highland Park Dallas homes, for example expect? Well, they can expect to have to move quickly and be aggressive with their offer. Many houses have multiple offers on them and homeowners are simply choosing the bidder with the best offer and the greatest ability to move quickly.
Once a buyer finds a home, they can expect to live in a diverse community with many amenities, great weather and a low cost of living. The low cost of living and high salaries are 2 factors that will continue to draw people to Dallas from all over the country. If you're thinking about packing up and heading to Texas, start your home search early and be ready to move if you find a property that you love. Competition is fierce, but with the right attitude and the help of a good agent, you can break into the Dallas housing market.
David D McElroy
817-966-9495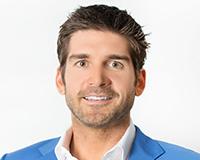 Author:
Rogers Healy
Phone:
000-000-0000
Dated:
September 28th 2015
Views:
435
About Rogers: Rogers Healy, a native Texan, has lived in Dallas for the majority of his life. Before moving to Dal...