Dallas High School Is Top 10 In Nation
The Dallas' School for the Talented and Gifted just got ranked as the #1 High School in Texas and the 4th best in the U.S! But don't worry - there's another FOUR Texas Schools also ranked in the top.
The School of Science and Engineering in Dallas comes in third in Texas and No. 9 in the country, while Houston's Carnegie Vanguard High School (No. 2 in Texas, No. 8 in the U.S.) and DeBakey High School for Health Professions (fourth in Texas and No. 18 nationally). Austin's Liberal Arts and Science Academy also ranked on the national list at No. 28, and fifth in the great state of Texas.
All told, 589 Texas schools are in the 2017 list, which ranked 2,609 schools total.
The four factors that came into play for ranking these schools are: students must perform better on proficiency tests than expected in their state, and the second is that disadvantaged students (black, Hispanic, and low-income, according to the study) also exceed their state's averages in math and reading proficiency, graduation rates must have met or exceeded national standards and lastly- they calculated the College Readiness index, which is based on a school's AP participation rate and how well its students did on those tests.
The best education from a high school comes from Arizona. They swept the top 10 with five of the highest rankings, including overall No. 1 high school, BASIS Scottsdale.
Relocating to Texas? I would love to assist. Email me at cmiles@chastinjmiles.com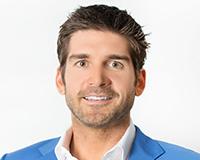 Author:
Rogers Healy
Phone:
000-000-0000
Dated:
May 1st 2017
Views:
112
About Rogers: Rogers Healy, a native Texan, has lived in Dallas for the majority of his life. Before moving to Dal...