Dallas Is About To Be The Next Smart City
What is a "smart" city? They are cities that use the latest technologies, like sensors and connectivity, to reduce costs, increase efficiency and improve lives. The U.S. government has launched a smart city initiative, pledging over $160 million in federal research for pilot projects and collaborations. The current cities that meet the requirements for being a smart city are Boston, Chicago, New York, Seattle, Washington D.C, San Francisco, Denver, and Minneapolis. In ten years, the firm expects that Austin, Los Angeles, and Portland will be added to the list as well. Dallas, unfortunately, hasn't made the list yet, but is not far behind. Dallas has created an alliance of business, government, academia, and civic groups. It plans on launching a pilot project in the West End in an effort to get Dallas on the map as a leader in smart technology. You might be asking yourself, "Why a smart city?" Well, if you look at what Barcelona has done, it is clear why cities are doing this. Barcelona has 22 major smart programs and 83 projects, including smart lighting, parking, and water. The city saved $58 million annually on water and increased parking revenue by $50 million annually. Along with all this money, these programs created 47,000 jobs.
Info obtained from Dallas Morning News
Article by: Mitchell Schnurman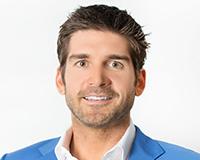 Author:
Rogers Healy
Phone:
214-676-4270
Dated:
November 23rd 2015
Views:
934
About Rogers: Rogers Healy, a native Texan, has lived in Dallas for the majority of his life. Before moving to Dal...