Dallas Is One Of 5 Cities With Home Price Gains
Have you been thinking about selling your Dallas home but aren't sure if it's the right time or not? Thanks to a recent report from Dallas News, and Standard & Poor's/Case-Shiller Home Price Index, we know that home values rose 8.5 percent between March 2015 and March 2016, while home prices nationwide only rose by just 5.2 percent.
Besides Dallas the other cities in the United States that saw home price gains between March 2015 and March 2016 were Portland, Ore, San Francisco and Seattle.
Economy Is Supporting Price Gains
Unlike the Real Estate bubble that formed in 2007, this time, home price gains are being supported by a strong labor market, low unemployment, and even lower mortgage interest rates, plus the total number of homes in the United States that are currently on the Real Estate market is less than 2 percent, and this is shocking since the total number of homes on the market hasn't been this low since the 1980's.
Sales of Pre-Owned Homes Up By 14 Percent This Year
Another strong reason for you to sell your home in 2016 is that the sale of pre-owned homes in North Texas is up by 14 percent this year, and the market doesn't show any sign of slowing down, so now is a great time for you to list your home especially since there will be more buyers searching for homes during the summer months while their kids are out of school.
Learn More
To learn more about the 2016 Dallas Texas Real Estate market, or to view homes for sale, contact me, Heath Olinger, Realtor® with Rogers Healy & Associates by calling me at (972) 523-1389 or click here to connect with me online.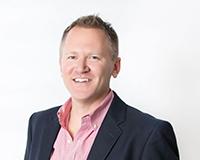 Author:
Heath Olinger
Phone:
972-523-1389
Dated:
January 18th 2018
Views:
814
About Heath: Growing up in Tarrant County and later moving to Dallas County, Heath is well versed in the Dallas-F...