Dallas Is The Best Real Estate Investment Market For 2017
Dallas was just took the #9 spot of the best real estate investment markets for 2017.
Rent has been a big talking topic in Dallas right now because it just keeps increasing. While this is not good for tenants, it's great for those who actually rent the property out.
The online real estate investment management firm recently released its 2017 National Single-Family Rental Research (SFR) Report, and Dallas-Fort Worth comes off quite favorably. The study ranks 31 metro areas on factors including "investment opportunities for 2017, yields, rental demand, investment home prices, and capital markets conditions." This basically means: If you can investment and buy your own rental property to lease out, now would be a GREAT time.
The overload of job growth has been the factor in renting going up - supply and demand.
The study also includes, "Unlike many investment markets, investors in Dallas are moving up the quality scale, while traditional buyers are moving in the opposite direction. With strong price growth, first-time buyers are being priced out of the market, though stable job gains will keep those would-be homeowners renting in similar neighborhoods. With cap rates above 6 percent and strong fundamentals, investors should reap short- and long-term gains."

Looking for investment opportunities? Email me today, Cmiles@chastinjmiles.com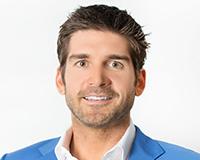 Author:
Rogers Healy
Phone:
000-000-0000
Dated:
March 15th 2017
Views:
355
About Rogers: Rogers Healy, a native Texan, has lived in Dallas for the majority of his life. Before moving to Dal...