Dallas Property Values Will Increase By 30 Percent In The Next 3 Years
http://dfw.cbslocal.com/2017/01/17/dallas-tops-forbes-list-of-places-to-invest-in-real-estate/

Buying or Selling? Call Claude Today! 214.727.3316. www.claude.rhadfw.com
DALLAS (CBSDFW.COM) – Forbes has named Dallas as the top city on it list of places to invest in real estate for 2017.
Their figures indicate Dallas property values will increase by 30 percent in the next 3 years.
The news was welcomed with plenty of enthusiasm by many home owners in Dallas.
Tim Cao, a recent transplant to Dallas from South Carolina said he was thrilled to hear of it especially since he purchased his North Dallas home about a month ago.
"We sunk so much money in the house to know that we get equity faster is great news," said Cao.
Real estate experts said while the market is hot and very profitable for current owners of real estate it can also be a headache for people trying to get into the Dallas market.
Kevin Moran, from JP & Associates Realtors said the challenge is many average Joe's are now competing with investors and other aggressive home buyers for property.
Moran added, " That's where we've seen probably the biggest challenge even from a mindset stand point."
He said home buyers need to be aggressive and act fast because as Cao found out the hard way properties are selling quickly.
Sometimes within days of their listing.
"Some houses didn't last more than a couple of days in the market…we lost a couple of houses that we liked at first," said Cao about his experience as a first time home buyer in Dallas.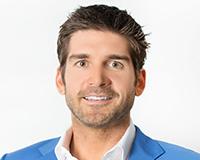 Author:
Rogers Healy
Phone:
000-000-0000
Dated:
January 18th 2017
Views:
268
About Rogers: Rogers Healy, a native Texan, has lived in Dallas for the majority of his life. Before moving to Dal...