Dallas Real Estate Agent Says Read The Reviews
Read what others are saying about the next real estate agent you choose. The state of the Dallas real estate market is no secret. Everywhere you turn, one can read how prices are increasing, homes are flying off market, and inventory is at an all time low. As new home buyers begin their search to find a home, one must be sure to seek out the right real estate agent to get the job done.
Realtor, Chastin J. Miles is proud to say that he is equipped and ready to help you with your next real estate transaction. Miles states "Every transaction, big or small, near or far is one that deserve the best service that I can give."
Read reviews of Chastin J. Miles:
"Chastin is a close-friend and excellent professional. He goes above and beyond to make your requests are handled. I would recommend him to anyone looking to buy a home in a certain area because he will do his research. He works around the clock and will respond to your communication almost immediately. I really appreciate his efforts as we had one deal fall through and he was there to make sure the ball kept rolling!. Definitely recommend Chastin to new homebuyers and existing homeowners! Thanks Chastin!" - Nolan N.
"Chastin J. Miles and this team were really great marketers for my property. He was always available for me to talk to and answer nay questions or concerns I have . After we signed the listing agreement, they got right to working. My property was under contract within 2 weeks. I appreciate his hard work on this and definitely recommend him for anyone looking to buy or sell a property. They took professional photos, setup a property website, marketed it heavy on social media, and a lot of other things. I will be using Chastin and his team in the future. " - Mani R.
"Chastin is absolutely amazing. Before I found him, I spent almost 2 years feeling I was in an impossible competition against other buyers in my area. My efforts were never good enough, and most of the time I didn't even have the chance to get my offer in. I decided to give it one last shot before quitting altogether and switched to Chastin. That is all it took for my experience to turn around. He was always one step ahead, in constant communication with me, and I truly felt I was in good hands. Before working with him I looked at dozens of homes. Once Chastin took over, I looked at 2, and I am now officially a homeowner! If you're planning to look for a home in this market, I wouldn't take a chance on anyone but Chastin J Miles!" - Asia H.
See more reviews on his Zillow profile. Click here. If you are looking for a real estate agent to help you buy a home, sell a home, or rent a home, contact Chastin J. Miles.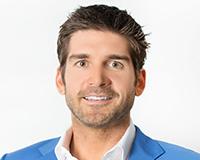 Author:
Rogers Healy
Phone:
000-000-0000
Dated:
October 4th 2015
Views:
2,453
About Rogers: Rogers Healy, a native Texan, has lived in Dallas for the majority of his life. Before moving to Dal...