Dallas Real Estate News Slower Growth Forecast In Coming Months
DALLAS, TX – 2015 was one of the best years on record for the Dallas Real Estate but as we are getting closer to the middle of the year some economists and companies are predicting slower growth for the Dallas Real Estate market.
In a recent poll from Zillow the Real Estate giant predicts slow home price appreciation of only 5.5 percent for the Dallas-Fort Worth Real Estate market this year compared to 14.2 percent growth in home price appreciation during 2015.
No Housing Market Bust Ahead…
Although Dallas and Denver Colorado were among the top cities in the United States last year for home price appreciation both cities are predicted to have slower growth this year and many people are wondering if either a bubble or bust of the housing market is ahead.

According to many Realtors® and economic analysts the answer to this question is no:
"There's no housing market bust on the horizon; instead, expect to see home values slow down and level out to more typical growth rates in 2016," Skylar Olsen, Zillow Group senior economist, said in a new report.
Olsen said the price predictions are based on economic models that analyze the strength of local economies and housing markets.
'From these kind of models, we show that median home values in both Dallas and Denver have begun to slow down," she said. "They cannot maintain the extraordinary trajectory of the previous year.
Source – dallasnews.com
The slower growth numbers can be attributed to "normal" growth pattern for the DFW Real Estate market plus slowdowns in job and population growth are also to factors which are contributing to slower home price appreciation this year as well.
Learn More about the Dallas Real Estate Market
To learn more about the Dallas Real Estate Market, or to view homes for sale, contact me: Heath Olinger, Realtor® with Rogers Healy and Associates by calling me at (972) 523-1389 or connect with me through my website.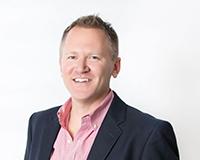 Author:
Heath Olinger
Phone:
972-523-1389
Dated:
January 18th 2018
Views:
2,433
About Heath: Growing up in Tarrant County and later moving to Dallas County, Heath is well versed in the Dallas-F...