Dallas Real Estate Still Going Strong
A lot of people out there are worried that the housing market in Dallas can't stay as hot as it has been and that it will crash soon. Well, there is NOT a reason to panic. The Dallas real estate market is in no way at risk of crashing. We have seen crashes in the past decade, but we are not showing the same signs as before. The reason being that Dallas is being flooded right now with people moving here and needing a place to live. In the past, we saw increases in prices, but not for the same reason. As more and more people come to Dallas and move their businesses here, the demand for houses is going to continue to rise. Supply is not meeting demand. Prices are not up because of some abnormal financing, so breathe easy and keep purchasing homes in Dallas. With tighter lending restrictions, loans are not being made to as many people. Not as many people will default on their loans, which keeps our real estate economy gong. Most analysts are not predicting a significant bubble risk for the next 5 years. Overall, keep on buying and selling in Dallas. We are doing just fine, and will continue to do so for the foreseeable future.
Some information pulled from The Dallas Morning News
Article by Steve Brown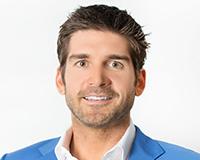 Author:
Rogers Healy
Phone:
000-000-0000
Dated:
December 18th 2015
Views:
922
About Rogers: Rogers Healy, a native Texan, has lived in Dallas for the majority of his life. Before moving to Dal...