Dallas Texas Home Prices February 2016


By Heath Olinger
DALLAS, TX. – Are you searching for information on Dallas Texas Home Prices? If so, you've come to the right place.
In this post I will share with you the latest Dallas Texas Home prices and what we can look forward to from February through the end of 2016.
As of February 2016 we know that the median Dallas Texas Home Price is now $134,200 and the market has certainly cooled off from the 16% home price growth that we saw last year and many industry analysts are predicting that prices will only rise by just 6.2% in 2016.
Across the area prices in Forth Worth are about the same and are averaging $138,800 and $125,500 in Mesquite. (Source Zillow)
How Does Oil Affect Dallas Texas Home Prices?
Right now crashing oil prices haven't affected the Dallas Real Estate market as Houston has been affected but the good news is that fewer jobs across Texas are in the oil market compared to 30 years ago and this means that we have a more stable economy able to weather this economic storm.
Even though we have a stable jobs market in Dallas, home affordability is sadly at the lowest it's been in years since in Dallas inadequate supply mixed with a high demand for homes is still making the dream of home ownership unattainable for some buyers at this time because few homes for sale means many homes are receiving multiple offers from buyers.
Should You Buy A Dallas Texas Home In 2016?
In spite of the economy, jobs and other economic conditions 2016 is still going to be a great year to buy a home here because Dallas Texas Home Prices are predicted to remain affordable and when you combine that with mortgage interest rates which are still predicted to stay historically low any buyer who is serious about purchasing a home in Dallas should take advantage of 2016 and make it their time to buy a home in Dallas.
Learn More about Dallas Texas Home Prices
If you're interested in buying a home, or want to learn more about Dallas Texas Home Prices, contact me, Heath Olinger, Realtor® with Rogers Healy and Associates by calling me at (972) 523-1389 or CLICK HERE to connect with me online.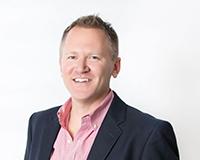 Author:
Heath Olinger
Phone:
972-523-1389
Dated:
March 9th 2016
Views:
884
About Heath: Growing up in Tarrant County and later moving to Dallas County, Heath is well versed in the Dallas-F...