Dallas Texas Real Estate 5 Mistakes That Will Hurt Your Home Sale
Are you planning on listing your Dallas Texas Real Estate for sale in the coming months? If so, now is the best time for you to sell your home especially if you want to take advantage of historically low mortgage interest rates and demand for Dallas Texas Homes for Sale.
In order to help you sell your home for the most money here are 5 mistakes that you don't want to make because they will only hurt your home sale.
#1 – Ignoring Contingencies in the Real Estate Contract
One of the worst things you can do as a seller is ignoring contract contingencies.
Contract contingencies are items in your home that are going to need to be repaired before closing. These "contingencies" will be agreed upon by both you and the buyer of your home in an addendum to your Real Estate contract with the buyer.
The addendum will tell you the exact repairs you must make to your Dallas Texas Real Estate before your home sells.
At least a day before closing there will be a final walkthrough of your home with you, your Real Estate Agent and most likely the buyer's agent as well so it pays to get the repairs done before the sale of your home goes through.
#2 – Not Fixing Broken Items in Your Home
Another common mistake that's very easy to make when selling a home is ignoring broken or non-working areas of your home.
For example non-working light switches or burned out light bulbs.
Although it's easy to think you can repair broken items in your home later you should make the effort to get those items repaired now because your goal should be to have your home stand out from other Dallas Texas Homes For Sale as a home that's been well-maintained and cared for over the years instead of a property which is run down.
#3 – Taking Out Items from Your House
When you're selling your Dallas Texas Real Estate it's important to remember that your home is no different than an actual product and buyers will be expecting the delivery of that product on the final walkthrough of your home that's why you must not remove anything you've promised to include like your refrigerator, washer/dryer, flat screen TV or furnishings.
Breaking the terms of your Real Estate contract is a big no-no and it will ultimately hurt your home sale so remember to leave in the home everything you promised the buyer.
#4 – Eliminating the Possibility of Further Negotiations
As you get closer to selling your Dallas Texas Real Estate you have to be aware that there may be further negotiations especially after the home inspection and appraisal so it's important to be open to those additional negotiations or you could risk the sale of your home.
#5 – Not Dealing With Hidden Liens
Last, of all, the biggest mistake you can make which will hurt the sale of your home is not dealing with hidden liens.
Just because you have a Tax Lien on your home right now doesn't mean that the buyer won't find out, pay off those liens BEFORE your home closes or else the sale of your home will be affected.
Sell Your Dallas Texas Real Estate
To get started with selling your Dallas Texas Real Estate contact me, Heath Olinger, Realtor® with Rogers Healy and associates by calling me at (972) 523-1389 or click here to connect with me online.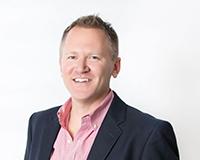 Author:
Heath Olinger
Phone:
972-523-1389
Dated:
February 23rd 2017
Views:
449
About Heath: Growing up in Tarrant County and later moving to Dallas County, Heath is well versed in the Dallas-F...