Dallas Texas Real Estate Simple Questions To Ask At An Open House
Dallas, TX. – So you're planning on searching for a home on the Dallas Texas Real Estate market during 2016 and like many home buyers you anticipate attending one or more open houses because your friends, family members or co-workers have told you this is what you should expect when buying a home.
In this article, I will share with you simple questions you should ask when attending an open house so that you can make that time count when searching for a home in North Texas.
Question #1 – Why Are the Homeowners Selling?
Although a homeowner has the right to list their home on the Dallas Texas Real Estate market whenever they want, you should want to know why the homeowner is deciding to sell their home, especially if the homeowner is selling because the neighborhood has a higher crime rate, or their neighbors have been causing them problems.
Question #2 – Does The House Have Problems?
The next question you should ask if the home that they are viewing has problems, like structural or mechanical issues, because these problems must be fixed before you move in or they will need to be fixed after the sale and you should submit a lower offer on the home.
Question #3 – Has The Price For The Home Changed Since It Was Listed?
Another important question that you should want to know is if the price of the home has changed since it was listed because, a significant price drop could indicate that there may be problems with the home and you should want to know what those problems are, before submitting an offer on the home.
Question #4 – Have There Been Any Offers on the House?
As a home buyer, another big question that you should ask is if there have been any offers on the home since it's been on the Dallas Texas Real Estate market because, this will let you know what you should offer, and if you can expect to enter a bidding war.
Search Dallas Texas Real Estate
To get started searching for Dallas Texas Real Estate contact me, Heath Olinger, Realtor® with Rogers Healy & Associates by calling me at (972) 523-1389 or click here to connect with me online.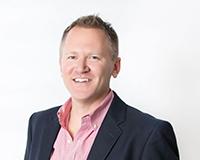 Author:
Heath Olinger
Phone:
972-523-1389
Dated:
June 23rd 2016
Views:
1,490
About Heath: Growing up in Tarrant County and later moving to Dallas County, Heath is well versed in the Dallas-F...