Dallas Texas Real Estate Market Update June 2016
DALLAS, TX. – If you plan on buying or selling a home in the Dallas Real Estate Market during June 2016 now is the right time for you to make your move because there still is a HUGE demand for homes in Dallas and this doesn't show any sign of slowing down especially as we enter the summer months.
Supply Not Catching Up With Demand
Thanks to a recent report from MarketWatch we know that Real Estate supply isn't catching up with demand in Dallas since homes are being sold almost as soon as they are listed, compared to other states where it's not uncommon for a home to spend 30-90 days on the market before it's sold.
For example: During a recent 7 day period we saw 2,506 homes come to market, and 2,305 homes sold. This is shocking, but also another example of how hungry buyers are for homes in Dallas especially since we have over 1,000 people per day moving to the area.
$2 Million Dollar Homes Selling Fast
In the Dallas Real Estate Market another interesting thing that we're seeing is homes priced within the $2 Million Dollar price range are selling fast, so quickly in fact that many agents who list them for their clients don't have time to hold an open house because the home receives offers almost as soon as it's listed.
What's causing the huge demand for Real Estate in Dallas? The answer to this question depends on who you ask but we can look at several factors as being the cause of the hot Real Estate market including:
Mortgage rules are more "relaxed" than they were following the recent collapse of the Real Estate market in 2007 and this has made it easier for many home buyers to qualify for mortgages, especially self-employed individuals.


Unlike Houston or other cities across Texas, companies in Dallas are still hiring and many corporations are relocating to Dallas from other states like California so they can lower their taxes and provide a better standard of living for their employees.

Search for Homes on the Dallas Real Estate Market
To view homes for sale on the 2016 Dallas Texas Real Estate market contact me, Heath Olinger, Realtor® with Rogers Healy & Associates by calling me at (972) 523-1389 or click here to connect with me online.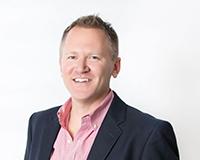 Author:
Heath Olinger
Phone:
972-523-1389
Dated:
January 18th 2018
Views:
1,708
About Heath: Growing up in Tarrant County and later moving to Dallas County, Heath is well versed in the Dallas-F...