Deep Fried Jello And Real Estate
The voting for this years best of the fried, yummy, heart clogging foods for the up coming State Fair has begun. The Fair is still over a month away but things like deep fried Jello, and loaded bacon potato egg rolls are already making the news.
Fair Park celebrated its 80th anniversary this year, and with the State Fair around the corner I find much more interesting things going on then my food choices. The Dallas City Council is in the final stages of months of work voting to privatize Fair Park, and maybe get it open year round. With 277 acres the park has tons of potential. Repairs are needed and hopefully with Privatization the park can be brought back to its glamorous self.
Green spaces can add life to a city. Look at what Klyde Warren Park has done for the Art District area. The plans for Fair Park would over haul the park. Plans have underground Parking being added and new venues replacing the old Starplex Concert arena and also getting rid of the Cotton Bowl. My first feelings are no no no. I have such great memories at those places, but if I'm honest with myself they can go. So much is out of date and not historic enough to save, especially if it means bringing life back to the park and the surrounding area.
Prices around Fair park for housing is mostly cheap, run down and in serious need of help. It has been a cringing experience going to Fair Park past what were once nice homes built in the 30's and 40's but are now, sigh, maybe beyond saving. For me I love the area, so close to Deep Ellum and Downtown. The problem is how to save those small homes for everyday people to be able to live near downtown, and is that even possible. So many of the older neighborhoods close to downtown have boomed under Gentrification, with the tear down of old homes to make way for larger homes. Much to the horror of those who loved the old houses. Dallas has always torn down and rebuilt, however I have hope for a grand future. That's why Dallas is represented by the Pegasus, change will always come but we will keep flying.
The future of Fair Park is uncertain. If enough people that care about the area invest in it I do believe there is hope for it to become amazing. My worry is that money will poor in to the area with no heart and no plan, just becoming another failed attempt to revitalize the area. So when the State Fair does start and we go down to try the new winning deep fried yummies, look at the area with new eyes and see the potential. Lets love, invest and save this area and make it into something as good as a deep friend oreo.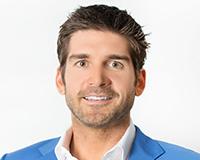 Author:
Rogers Healy
Phone:
000-000-0000
Dated:
August 1st 2016
Views:
503
About Rogers: Rogers Healy, a native Texan, has lived in Dallas for the majority of his life. Before moving to Dal...