Developing Entertainment In The Mid Cities
Due to the extensive growth North Dallas has experienced over the past 12 to 18 months, from Toyota making its arrival to a new high rise on every corner, some major developments in the lesser celebrated mid-cities have been overshadowed.
A prime example are the major undertakings underway in Las Colinas. For years this "city" has been best known as the home of the Four Seasons Resort and Spa, Byron Nelson golf tournament, and big business (think ExxonMobile, Chuck E. Cheese's, and Kimberly-Clark, among others). While Las Colinas is still a booming jobs creator, they are now expanding into an entertainment destination.
The biggest splash, the Irving Music Factory, slated to open its' doors this coming summer, will offer a 4,000 seat indoor concert hall (convertible to an 8,000 seat outdoor amphitheater), 250,000 square feet of entertainment, restaurants, retail storefronts, and a move theater. The opening weekend is set to be a big one with headliners like Dave Chappelle and Brad Paisley.
Just down the way from the Irving Music Factory, and across the street from the famous Las Colinas mustangs, the Water Street mixed-use development is underway. The best way to describe Water Street is a mini San Antonio river walk. The restaurants, retail space, and high-end, multi-family residential complexes will line Lake Carolyn. Recently the host of the Red Bull Flugtag event, as well as other annual celebrations, Lake Carolyn has grown in popularity over the past few years.
While the DFW area may be experiencing its' most significant growth in the northern suburbs of Dallas, the booming residential and commercial market is impacting cities across the metroplex.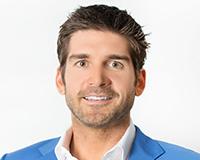 Author:
Rogers Healy
Phone:
000-000-0000
Dated:
April 13th 2017
Views:
305
About Rogers: Rogers Healy, a native Texan, has lived in Dallas for the majority of his life. Before moving to Dal...