Did You Know You Can Use A Real Estate Agent To Rent An Apartment
Did You Know… You Can Use a Real Estate Agent to Rent an Apartment?
Whether it's your first year out of college, or your 5th year in a row, renting an apartment can be stressful. But did you know there's a cool free thing you can do to make the process go a lot smoother? You can use a real estate agent to help you find an apartment. When using a real estate agent there are a few things to know.
While I cannot speak up to the rest of the country, in Texas, specifically Dallas, real estate agents get paid on the close of every transaction (including leases). The seller/landlord pays the commission of the agents involved in the transactions (exceptions can be made, check your contract). This means when you get an agent working for you on the renting side, they don't get paid until you're happy in your new home.
As experts in all things real estate, we have access to resources that can speed up the process. Rather than spend hours of your precious time, you simply tell me location, bedrooms, bathrooms, price, and if you have a pet. With that basic information I can start giving lists of properties that meet your broad requirements and we can begin funneling those down until we find you the perfect place ready for you when you're going to move in.
A lot of apartment complexes will have specials where you can get up to $400 or $500 your first full month, if you lease the apartment the same day you view it? But what if you still have other places you want to see and you can't get back later that day? Or you know you're not ready to sign the lease but you want to scout out the community? Have no fear, if you use a real estate agent, they can call and find out about the look and lease, and go check it out for you to see if you would even like it. If it isn't like the other places you've been looking, you just saved time. If your agent thinks you'll like it, you potentially just saved a good bit of money. We in the business like to call that a "Win-Win".
I want to help save you time and money, so don't have a bad time, use a real estate agent! Contact me at michael2@rogershealy.com or michael2realestate.com if you want to find an apartment or have any questions at all.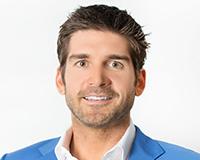 Author:
Rogers Healy
Phone:
000-000-0000
Dated:
October 27th 2016
Views:
324
About Rogers: Rogers Healy, a native Texan, has lived in Dallas for the majority of his life. Before moving to Dal...