From Living Life To A Life Worth Living
Before I started on this journey into a new profession, and before I was working at it part-time, I struggled with the idea of full-time entrepreneurship vs. full-time job and part-time everything else. For years, I had demonstrated the ability to be focused on starting, building, and sustaining a business. But that experience was afforded to me at a great cost: Time with my family.
Taking the proverbial "leap" has allowed me to not only manage my time, but experience moments of joy when a client reaches their objective. From securing a commercial space or residential apartment as a tenant representative, to managing the selling or buying experience of a home. It is a pleasure to be in the role of a connector.
So why am I a Real Estate Agent? I am a Real Estate Agent because I love the idea of building bridges from start to finish. Helping clients identify what they really want, and connecting them to their goals, objectives, or aspirations. For some, a property is just an investment. Something that can help them build their wealth and ultimately a future for their family. For others, properties are an opportunity to start or expand. It's a home or a dream. I know this sounds a bit sappy, but this is in fact my reality.
I am a Real Estate Agent and I love what I do. I hope that you stick around, follow and like my page as I share my journey with you! Little by little, I'll give you some insight as to who I am, my interests, while sharing tips along the way.
#RicardRealEstate #RHAdfw #DallasApartmentHunters #RealEstateNerd #Entrepreneur #iLoveRealEstate #Welcome #Dallas #Frisco #Plano #FortWorth #iLoveHashtags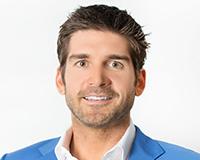 Author:
Rogers Healy
Phone:
214-676-4270
Dated:
October 26th 2016
Views:
238
About Rogers: Rogers Healy, a native Texan, has lived in Dallas for the majority of his life. Before moving to Dal...