How To Avoid Getting Sued When Selling Your Dallas Texas House
2017 has been a great year (so far) to sell Dallas Texas Real Estate thanks to awesome mortgage interest rates and huge demand for Dallas Homes for Sale but before you decide to list your home make sure you avoid making one of the following mistakes that could get you sued.

Mistake #1 – Not Making Enough Disclosures
One of the biggest ways you can HURT the sale of your Dallas Real Estate is not making enough disclosures about all of the areas of your home where there are hidden defects.
Example: let's say that your basement leaks every spring or the doors in your home swell during the summer and don't close. These defects are examples of items you should add to the disclosures when selling your home because failing to do so could ultimately lead to you meeting the buyer in court.
Mistake #2 – Taking Items That You've Promised to leave in the Home
Another big mistake to make when selling your home is taking items that you promise to leave in your home when you sold it.
For example home furnishings, furniture, refrigerator, washer and dryer, television or pool table.
Sometimes it's easy to forget what you promised to leave in the home that's why it's better to confirm the terms of the sale with your Realtor® before you start packing.
Mistake #3 – Making False Statements about Your Home
Remember that when you list your Dallas Real Estate it must be exactly as you describe it in your marketing because this is what will help your home to stand out from other Dallas Homes for Sale.
Never make false statements like "ice cold A/C" or "new appliances" because if the buyer finds out that the air condition is ice cold for only a few minutes each summer or the appliances in the kitchen were new back in 1997 these could be reasons for the buyer to sue you.
Mistake #4 – Selling With an Unclear Property Title
Although you may have owned your home for decades don't assume that your Dallas Real Estate has a free and clear title because there may have been liens against you over the years that you are not aware of.
Never sell your home without confirming that your title is free and clear of liens because you don't want the sale of your home to fall through at the last moment.
Mistake #5 – Terminating the Listing Contract Too Soon
As a seller it's important for you to know that you must be committed to having your home on the Real Estate market for at least 6 months and you must be willing to accept a "reasonable offer" because if you pull your home from the Real Estate market too soon or you fail to accept offers you may still be liable to pay the agents commission anyway
List Your Dallas Home for Sale
To get started with selling your Dallas Texas Real Estate contact me, Heath Olinger, Realtor® with Rogers Healy and associates by calling me at (972) 523-1389 or click here to connect with me online.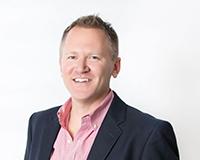 Author:
Heath Olinger
Phone:
972-523-1389
Dated:
February 28th 2017
Views:
443
About Heath: Growing up in Tarrant County and later moving to Dallas County, Heath is well versed in the Dallas-F...