How To Have Your Offer Accepted On A Dallas Texas Home
Summer is right around the corner, buy many people have been feeling the heat already while searching for a Dallas Texas Home thanks to low mortgage interest rates, and low inventory in the local Real Estate market.
In the third article in my three part series I will share with you a strategy you can use to make your offer stand out among others in the hot Dallas Texas Real Estate market.
Personalize Your Offer
Although conventional wisdom may have told you in the past to just submit an offer on a home, in today's Dallas Real Estate Market you should always personalize your offer first before submitting it because, this tip will help your offer on a home stand out from others.
To make your offer stand out take the time to learn more about the homeowner and ask questions about how long they've lived in the house because, once you have this information you will be able to write a letter to the seller and tell them about who you are, and why you love their home.
For example: If you have a family, you should tell the homeowner how you look forward to raising your children in the home, sending your kids to the local schools and watching them grow up, make friends, and have fun in the great neighborhood.
Personalizing your offer will work because, regardless of what steps a seller takes to remove the personalization from the home before they sell it they will still have a personal connection to the house, and be more inclined to relate to buyers with similar stories as their own.
Hire a Dallas Realtor® Today
For more great tips like this contact me, Heath Olinger, Dallas Realtor® with Rogers Healy and Associates by calling me at (972) 523-1389 or connect with me online.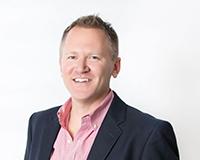 Author:
Heath Olinger
Phone:
972-523-1389
Dated:
January 18th 2018
Views:
795
About Heath: Growing up in Tarrant County and later moving to Dallas County, Heath is well versed in the Dallas-F...