The Cost Of Living On The Death Start Pt 2
Part 2: Complexes Strike Back

Okay, so in truth, the title is a bit misleading. The thought may be that I am specifically talking about the cost of living on the Death Star. Yes, we could calculate how many homes (1.08 Trillion) or 2 Bedroom Apartments (2.8 Trillion) that could fit in the fully operational 32.5 Quadrillion Cubic Feet killing machine that is the Death Star. But when it comes to value, we have very little to work with. Since I am a Real Estate Professional and not an Imperial Military Scientist, let's make some inferences here and approach it from two perspectives.
The Actual Cost
So what are the costs associated with living in a place that will eventually explode? Let me pair it down for you. When it comes to the need for making a quick evacuation, it all depends on who's at fault.
Let's say you move into your lovely Death Star apartment and something goes wrong with your utilities, your neighbors above you seem to become extremely active at night, and you are absolutely frustrated with the community not being as quiet as you expected it to be. My recommendation would first be to know your Lease Contract. While I can't advise you on what to do from there, I can say that this has helped my past clients move into better conditions than what they were staying in.
When cancelling your lease, most apartment complexes express what the requirement would be within the lease itself. Some would require that you pay a lump sum of money to break the contract, others - if it's past a certain time period - would require that you pay your rent for the remaining months of the lease. My favorite, of course, would be that you use The Force. Or, as we say in reality, attempt to negotiate. Apartment complex management are people too and sometimes, depending on the situation, they may consider your concerns and let you off easy.
Ultimately, the cost of choosing to live in a complex that isn't well researched or well vetted can include remaining rent, plus time to pack and move, plus time to research the next apartment, plus time to pay for a moving truck maybe, plus
 well, you get it
 The costs are tangible and intangible. That's why it's important to find yourself a solid base of operations.
Click here to Like My Facebook Page and remember to come back next week to learn more!
Next Week: Part 3: Return of the Renter! You've been trained, you've done your research, and you know your rights. Now it's time to put it into practice and seek out the apartment you are looking for!
Are you interested in learning more about the home buying process? Click Here for a quick phone consultation.

References:
Death Star Schematics: "DS-1 Orbital Battle Station." Wookieepedia. N.p., n.d. Web. 15 Oct. 2016.
Star Wars References: The Star Wars Trilogy. New York :Ballantine Books, 1987. Print.
Renters & Tenants Rights: "Renters' Rights & Tenants' Rights - Nolo.com." Nolo.com. Nolo.com, 2016. Web. 15 Oct. 2016.
Death Star Image: Redefy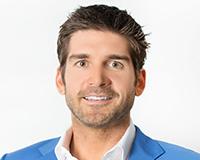 Author:
Rogers Healy
Phone:
214-676-4270
Dated:
December 8th 2016
Views:
447
About Rogers: Rogers Healy, a native Texan, has lived in Dallas for the majority of his life. Before moving to Dal...