Victory Park Movie Theater
Construction has begun on a new movie theater, retail development, and apartment complex on Victory Park and Museum Way. This new project is located just two blocks south of the American Airlines Center. The movie theater will have 8 screens and hold up to 700 people, giving the area another attraction that can be utilized 7 days a week. Hoping to be completed by late 2017 or early 2018, this project is going to be a new anchor for the area. So here is a breakdown of exactly what will be included in the project; 20,000 square feet of retail on the first floor, the movie theater on top of that, a 285 unit apartment on the same block, and a 640 unit parking garage. All of which will be completed around the same time. The apartment complex will face downtown and the park, giving Dallas residents yet another reason to live in the area. With all the new restaurants, bars, and retail in the area, this new complex will fit in nicely, and will give the people here another place to enjoy. With more and more people and businesses moving here every day, Dallas needs all the new developments possible.
Info taken from Dallas Morning News
Article by Steve Brown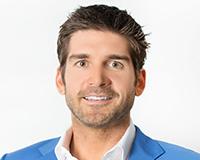 Author:
Rogers Healy
Phone:
214-676-4270
Dated:
January 26th 2016
Views:
633
About Rogers: Rogers Healy, a native Texan, has lived in Dallas for the majority of his life. Before moving to Dal...