You Too Can Be Like Americas Team The Dallas Cowboys
How bout Dem Cowboys!!!
Do you dream to be like America's Team, the Dallas Cowboys? I bet you do--wearing your silver and blue. Well, it's easy to do. Quite simple actually. Just move to Frisco, Texas!!! Come and experience the living that the North Tollway has to offer. American's Team, the Dallas Cowboys have relocated their headquarters, The Star, to Frisco, TX. So, the Cowboys will train, practice, conduct business, and some will reside in the city of Frisco, which is 30 minutes to DFW and DAL airports...and the trip to either the West or East coast is only 3 hours.
What about the population?
Frisco has over 128,000 people and is consistently in the top 5 of One of America's Fastest Growing Cities.
I have kids, so are the schools any good?
Frisco ISD offers a private school education at the cost of a public school. The avg SAT score is 1,062. High schools are limited to a maximum of 1800 students. And the district strives to maintain a 22:1 ratio in elementary classes. Also, Lone Star HS's football team made it to state finals...the first Frisco ISD high school to do so. And what's even more amazing is the Frisco HS teams will play in The Star. Let's GO RANGERS!!!
So what about the price of a home?
Frisco offers an array of choices, from the starter home, townhomes, move up homes, luxury homes, to multi-million estates. So whatever your desired level of living...Frisco offers it. The average home price is $320,000. Which equates to a 3 bedroom, 1 bath, 1,100 sqft in South Central, if you are in Southern California.
If Frisco sounds too good to be true and you don't believe me...hope a plane and come visit. I'll gladly be your tour guide and REALTOR, because when you compute the cost of living, and see the fresh, clean, newness, relocating will be your next thought.
#RHAdfw #RogersHealy #DFWRealEstate #DFWRealtors #BensonRealEstateGroup #LevelleGBenson #FriscoISD #Frisco #UpperTollway #DallasCowboys #AmericasTeam #TheStar #FriscoStation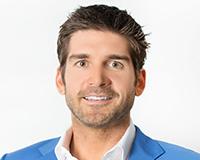 Author:
Rogers Healy
Phone:
214-676-4270
Dated:
May 31st 2016
Views:
407
About Rogers: Rogers Healy, a native Texan, has lived in Dallas for the majority of his life. Before moving to Dal...